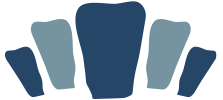 Mike did a very nice job rebuilding our walls. He is a very pleasant person and easy to work with and reliable. I would definitely recommend him to anyone needing walls built.
Reggie Lavallee
Smithfield, RI
The beauty, craftsmanship, and New England charm of Mike's stonewalls speaks for themselves. As a homeowner, what was most impressive about our experience with Mike was how pleasant he was to work with. He met with us several times to help us plan our landscaped pool patio area and he was reliable when it came to scheduling and getting the project completed. As a structural engineer, who finds it challenging to hire knowledgeable contractors, I was very impressed with what went into constructing the stone wall built into the side of a hill that also acts as an earth retaining wall. Detail to building concrete footings, the reinforced masonry wall behind the stonewall, and drainage system is what made his work product stand out.
David Grandpré, P.E.
East Greenwich
Working with Mike Minto was a great experience. I had a difficult, large new stone wall project in Portsmouth RI. There are a lot of grading issues combined with adding new retaining walls with drainage. I was looking for an old look for my project, and Mike nailed it, solving complex engineering issues with beautiful craftsmanship that delivered exactly what I was looking for.
Not only did Mike manage to turn a difficult project into hundreds of feet of beautiful walls, he was super easy to work with and stayed within a lean budget. I'd encourage anyone looking for high quality, old world craftsmanship to hire Mike.
Joe Tomlinson
Portsmouth, RI
Mike Minto repaired two stone retaining walls on my property. He is a true professional and completed the jobs in a timely manner. The stonework itself was very well done, and Mike made sure that the new walls matched the existing structures in place on my property. The price was reasonable, the work was very well done, and the job was done quickly and efficiently. Thank you very much Mike Minto!
Peter Dante
South Kingstown, RI
It was a pleasure hearing your thoughts on how to transform our collapsed rubble into a handsome stone tree ring. You did a splendid and speedy job- we love it!
Joannie Hinman
East Greenwich, RI
My family worked with Mike during the spring of 2016, and he built the exact stone wall and walkway we had imagined and envisioned (on time and at budget). While we had a general idea of what we were looking for, Mike was able to fill in the gaps from an aesthetic standpoint, and everything looks perfect. We were so pleased with his work, we introduced him to my brother-in-law who is building a house nearby. We would recommend Mike and his services and plan to work with him again.
Brian and Nicole Fitzgerald
Charlestown, RI
Green Circle Design has worked with Mike Minto since 2011 on various projects. Mike Minto is a skilled stonemason, technically competent and artistically talented. His design sense and knowledge of materials has resulted in beautiful work that continues to enhance our portfolio. It has been a pleasure to collaborate with him over the years.
Kate Lacouture
Owner Green Circle Designs
I really cannot recommend Rhode Island Stone Walls and Mike highly enough. I had a vision and a budget, and then found Mike, who I see as an artist who also happens to know how to gather and arrange large stones to make a beautiful picture. We spent time talking and he was patient in getting to understand me better and what I envisioned. He helped improve my initial idea and together we devised the perfect plan for my modest little lake cottage, with no surprise add-on costs, held to a timeline, and left me with not only a gorgeous addition to my yard, but a unique and sentimental structure that truly defines and completes my property. It is my favorite part of the yard and I am very grateful for his creativity, the ease of working with him, and for his hard work. If you are planning to invest in a stone wall, you found the right guy!
Lisa T.
Exeter, RI
To anyone looking to build or repair a stone wall, Mike Minto is your man. In my recent experience working with him, I found he is a well experienced, seasoned New England stone wall builder. Mike understands and realizes the important of getting the right look and wall, depending on your location, property and surroundings. Mike will match or create whatever you are looking to do. Mike is the type of guy that takes the time and effort needed to find the proper stone and materials required to build what you're looking for. I found him easy to work with. He listens to what you have to say and he is patient with the process needed to do the job correctly. Another thing I liked about Mike is he is good at keeping you informed as to what he is doing and communicates with you daily, if needed. My experience with Mike was pleasant and enjoyable and I was very pleased in the end with the wall he built. It looks good on my property and I have had many nice compliments on my wall.
Mike
Warren, RI